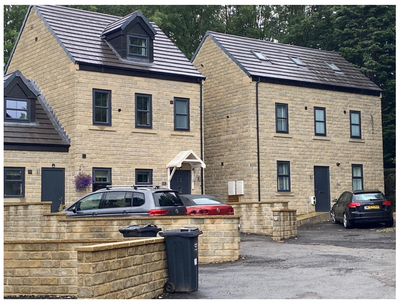 High Peak Council refused Reserved Matters approval for a housing development comprising nine houses due to the Council's dislike for a particular make of concrete roofing tiles claiming the tile would have a substantial profile to form a top heavy and dominant feature that would neither reflect the style or form of the traditional roofing style of the area.
The Inspector found that the site was located within a housing estate which was
'neither attractive nor unattractive and had no particular architectural merit
'. It was found that the Council hadn't followed its own adopted Residential Supplemental Planning Document when making its decision.
The SPD criteria states that flat, dark coloured, concrete roof tiles will be accepted in non-sensitive locations where the use of high ranking materials is not warranted.
The Inspector concluded that the roofing material would not appear unduly out of place as it would respect the existing dark roofing materials and the existing roofscape within the local area.