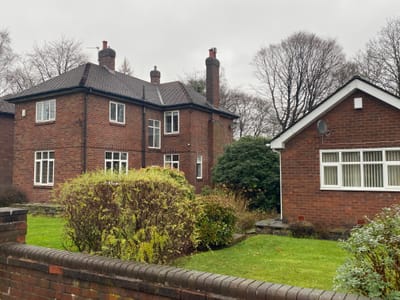 Permission has been granted for a two storey side extension to a large house in Bamford, Rochdale that had already been extensively extended. The Council argued that the extension would be of an excessive width across the frontage which would not be in keeping with the character of the Avenue. The Planning Inspector disagreed with Rochdale Council's assessment and found that the Council's assessment of character was not accurate as there are several other examples of properties that had been extended that are at least as wide as the appeal proposal. The Inspector concluded:
"The appeal property, the design of both the existing property and in its extended form, being divided into bays of varying depths, adds interest to the frontage and means that the frontage width has less impact than a flat fronted property of similar size."
The Inspector went on to say that the relationship with the neighbouring bungalow would not be dominant or visually awkward.