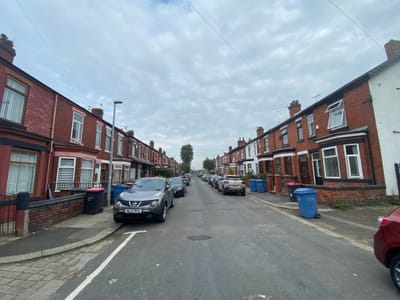 We have received appeal success at a mid-terraced house (C3 use) in Eccles to convert it into a small 5 person HMO (C4 Use) despite the Council raising objections to the proposal on the basis that the proposed development would not provide acceptable living conditions for future occupants.
Salford Council have a blanket Article 4 Direction which removes normal permitted development rights for changes of use from Class C3 to Class C4 in order to manage amenity and character impacts associated with HMOs, as well as to ensure that balanced communities are maintained within the City.
Planning Inspector Nigel Harrison noted the Council's licensing team confirmed the scheme would fully comply with its HMO standards with appropriate accommodation being provided. He also confirmed that all bedrooms would be laid out so that they could accept a single or double bed, other necessary furniture, and some storage space. Bedroom sizes exceeded the Council's Standards for HMOs. Whilst the Council's HMO Guidance does not form part of the development plan, it is a Council document that has been prepared to ensure HMOs adhere to acceptable standards.
The Framework sets out three overarching objectives to achieving sustainable development. One of these, the social objective, seeks to support strong, vibrant, and healthy communities by ensuring that a sufficient number and range of home types is provided to meet the needs of present and future generations. The appeal proposal was considered to play a part in meeting these objectives.
The Planning Inspector also granted a Full Award of Costs in favour of the appellant on the grounds of the unreasonable behaviour of Salford Council resulting in unnecessary or wasted expense.